On May 4th 2004 I started disassembling the 1991 Ford Probe GT.  I initially only wanted to repaint the car yet with every removed screw or bolt, I wanted to take the project a little further.  The disassembly turned into a short lived addiction.  It was like a big Lego.  I found myself fascinated with the mechanics of every part.  I smiled every time I noticed something ingenius the designers did to fit certain parts in certain places.  It was fun.
Before I knew it, I had removed every nut, bolt, or screw on the car.  The engine and transmission were out and an unfortunate seat bolt prying situation had left a hole in my windshield.  That was the next thing to be taken out.  No wires, plastic or metal parts could be removed when the day was over.  It all happened in a matter of hours.  If only I had known how big of a mistake this was.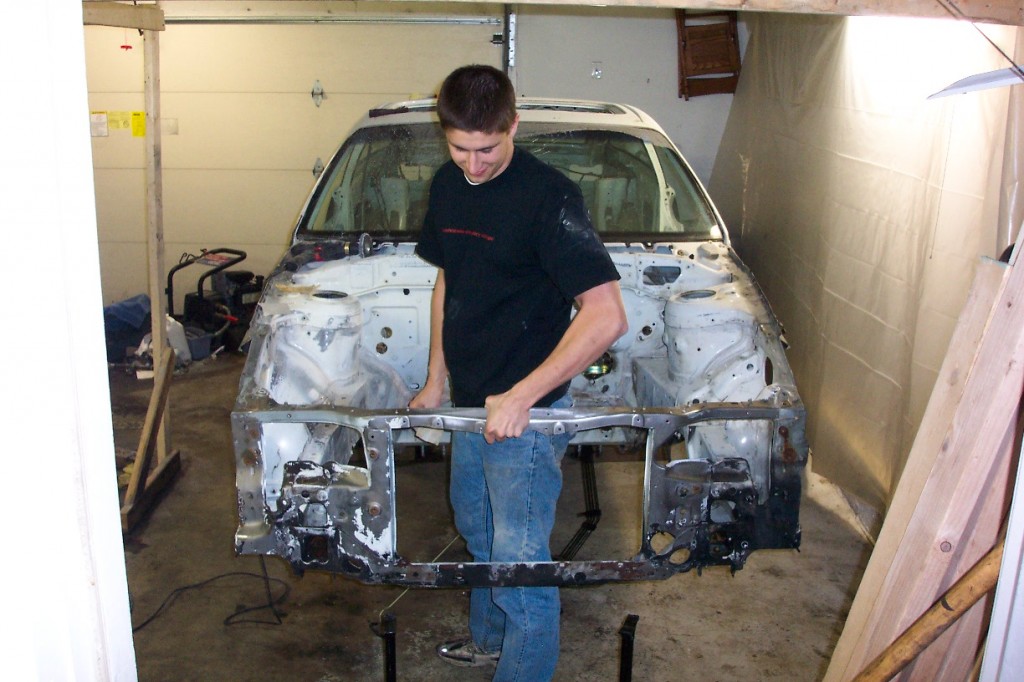 At the end of the day, I picked up the front half of the car with one arm.  I want to slap the person in the picture.